Springer Rescue Scotland
Springer Rescue for Scotland rescues and rehomes Springer Spaniels across Scotland and beyond, promotes the welfare of Springer Spaniels in Scotland and encourages responsible dog ownership. Read more..
In the spotlight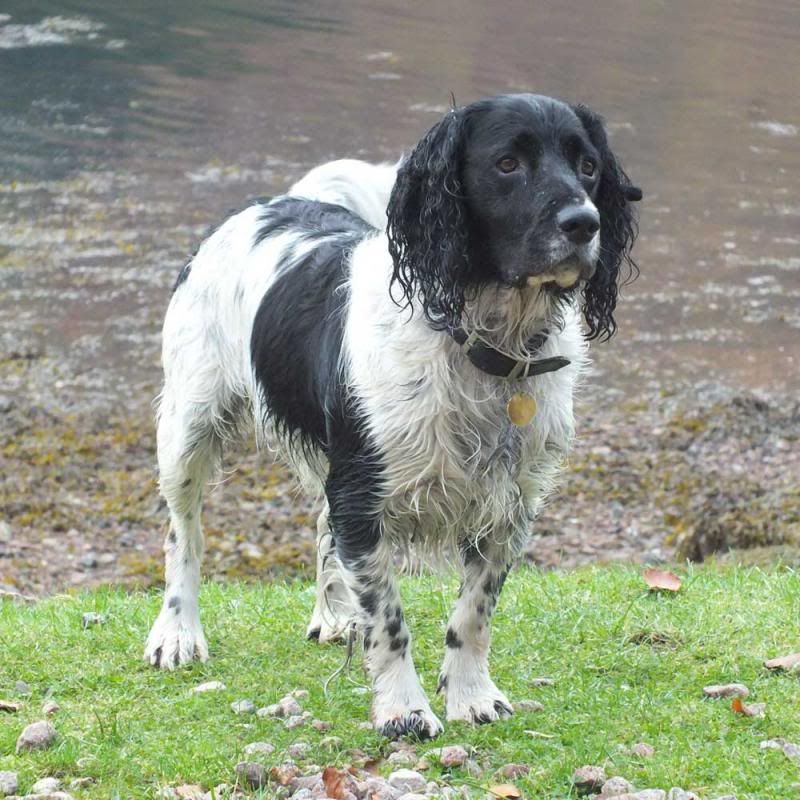 This is Mac, a very lively 8 year old who just loves the water. When Mac came to us he had never been given any boundaries and as a result he had no patience and growled if he didnít get his own way immediately. Mac has made great progress in foster care and is learning to sit and wait for his food and to get his lead on for walks, but he needs a very special home who will continue his training and be consistent in setting boundaries so that he develop his full potential. Mac is very interested in any sort of livestock so he would be better in an urban home...
Read more...
News
Marley
Marley is a 4 year old English Springer Spaniel and she was recently rehomed by Springer Rescue for Scotland. SRS are responsible for a pre-exisiting cruciate ligament injury which recently required major surgery. The vets have been fantastic and gave us a discounted price but we still have to raise over £1,100 to cover the cost. Marley is lucky SRS have already found her a new forever family who love her to bits and are caring for her after her operation. She looks forward to spending hours playing when her leg has healed.
To help pay for Marley's treatment we have opened an appeal page at Just Giving where you can make a donation to this worthy cause: Marley's Appeal
In addition, SRS are running an auction on Facebook and once again all proceeds will go towards Marley's vet bills: Marley's Auction
The auction is currently running and will conclude on April 11th. We are still accepting donations to the auction and people can get in touch by messaging the auction page.
We hope you will feel able to help by donating or taking part in the auction and thank you for your generosity in advance.
---
March 2014
SRS has rehomed 26 dogs to the end of February 2014. We continue to work hard to look after all the dogs who come into our care and keep in touch with all our families who have taken on an SRS dog.
---
SRS Online clothes shop
We are pleased to announce that SRS has teamed up with Malamute matters to offer an online facility for purchasing SRS clothing such as polo shirts and hoodies. Click on the link for more details and how to order. Online Shop
---
Newsletter
The Winter 2013 issue of the SRS Newsletter is still available packed with with information, features and advice. Download your copy by clicking on the image below.
You can still download earlier editions: Summer 2013, Spring 2013, Winter 2012 and Summer 2012
---
Can you volunteer for SRS? As well as foster carers, we also need people who can help out in other ways: if you are good at admin, like organising or have internet or Web skills we would love to hear from you. If you can help please do get in touch through or fill out our online volunteers application form at the SRS Website
---
You can keep up to date with all our activities on our Forum and our Blog and we are on
Facebook and
Twitter too!
---
SRS are proud to be sponsored by TransK9, makers of quality kennel and dog transit products.
---
Events
SRS completed a full programme of events in 2013 and we will be planning lots more in 2014. Watch this space for news of the new programme. Find out more